Welcome to Scottdale, Georgia
and north (unincorporated) Avondale Estates
The Neighborhood
Originally considered a mill town, the Scottdale community was formed upon the construction of a cotton
mill in 1900, which was then owned by the Scott's Investment Company. In more recent history,
Scottdale has been experiencing an increase in development that has occurred because of it's sought after
location and many amenities. Private development along with a county "Revitalization Plan" has helped turn
Scottdale into Atlanta's next success story.
Scottdale is conveniently located just inside Hwy 285 only minutes from two other major Atlanta
thoroughfares, Hwy 20 and Hwy 85, which provide easy access to all parts of Atlanta.
Scottdale is just north of Avondale Estates only minutes to downtown Decatur, The CDC and Emory University.
Scottdale boasts the following amenities....
Hamilton Recreation Center and Field
A large facility with basketball gym and baseball / football field. The recreation center has many meeting and activity rooms for kids and adults. There is an After School program and Summer Camp programs on site. The gym has open play for the community as well as organized sports programs. In 2018, Dekalb County Commissioner Steve Bradshaw allocated funds to refurbish the gym floor and other amenities with the support of the community Friends of Hamilton Recreation Center.
Cedar Park
was recently granted a park visioning grant to redesign the park area in 2020. Friends of Cedar Park are leading the redesign and visioning efforts that will include a refurbished bridge, new entrance area, better courts, updated play equipment and easier access for the handicapped.
Take the survey today! https://friendsofcedarpark.wixsite.com/welcome Cedar park currently has a covered area, basketball courts, a kids playground and an open green space on the south side. To be part of Cedar Park visioning process, attend upcoming ZOOM meetings by registering online:
https://friendsofcedarpark.wixsite.com/welcome/participate

Big Ideas - September 15th | 6:30pm Register Here!
Draft Plans - October 13th | 6:30pm Register Here!
Final Plan - November 19th | 6:30pm Register Here!
Tobie Grant Recreation Center
This older facility is on land donated from Mrs. Tobie Grant and is in the process of being redeveloped by Dekalb County.
There is a proposed site plan for demolition of the current recreation facility and library to create a new facility by 2021. The site where these facilities
currently exist provided the best area for the construction of a new recreation center and library.
The Tobie Grant pool has a new Splash Pad (2019) and new diving board.
The proposed 40,000 square foot recreation building was near a relatively flat portion of the site that was
used as a baseball field and would also include parking. The pool will stay in its current location but have easier access with the land design changes on the proposed plans. In addition to the building the site plan has 170 parking spaces and a proposed playground that would contain new age-appropriate
equipment. The footprint would support the following program elements: Lobby area, reception desk, administration area, vending area, gymnasium, dance room, indoor track, weight room/cardio area, aerobics room, child activity area, classroom, meeting room, community room, locker rooms, and a public library.
Brookside Park & Dog Park
is a large green space that includes a community garden, pavilion, playground, walking trails and enclosed dog park. The park boarders I285 with entrances on N. Decatur Rd. and Rockbridge Rd. In 2016, DeKalb County District 6 Commissioner Kathie Gannon worked with Community Development to tear down a dilapidated apartment complex and gain funding to create a beautiful park project. She, along with the Friends of Brookside Park, have created a sustainable community park for the area!
Needham Park
is a DeKalb County park on McLendon Drive, nestled in the greater Sargent Hills neighborhood. The Friends of Needham Park are working on clearing and updating the park to fulfill the needs of the community.

"The Path" runs through Scottdale. This network of off - road trails in and around Atlanta that is designed for
walkers, runners, cyclists and skaters. It is a series of scenic greenways designed to preserve our region's
forested character. The Path runs from Stone Mountain Park, through Scottdale, Avondale Estates then Decatur, Atlanta and on to
the Alabama border.
---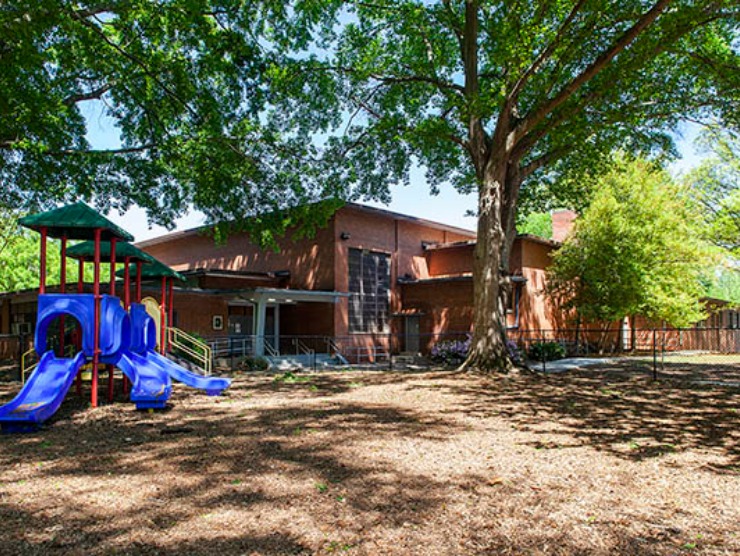 Scottdale Avondale Community Group
To educate and promote the parks, green space and the connectivity of the community. The organization provides community networking that presents the various projects and concerns in the area. We welcome all residents, as well as non-resident home and business owners to attend meetings QUARTERLY on the Second Wednesday of the month, 6pm, at the Hamilton Recreation Center.
COMMUNITY MEETINGS: 6pm at Hamilton Recreation Center
Feb 12, 2020
May 13, 2020
August 12, 2020
November 11, 2020
Brookside Park
Brookside Park features a Community Garden and fenced in Dog Park area.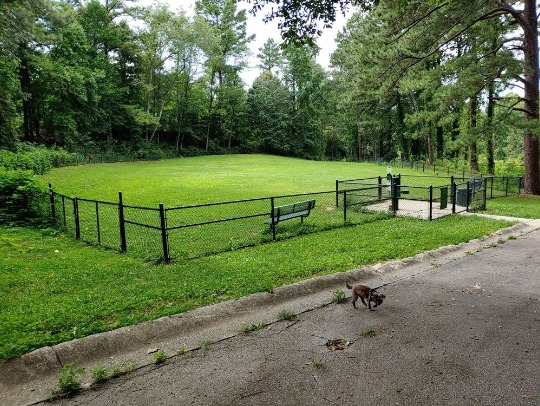 Scottdale Steel Mill
The last of the mills in the orginal Scottdale area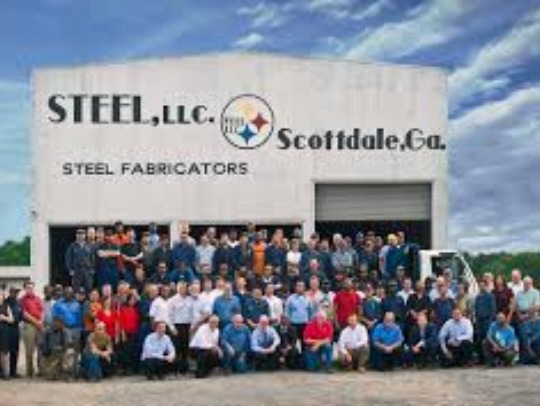 Subscribe to our Newsletter
Get monthly information on events, meetings and news in the area